Overview
The orange jersey of the Netherlands National Team is an icon in international soccer, but in cannabis, there's a different orange that is gaining fans across Holland – and beyond. Tangie is a delicious sativa-dominant hybrid with an uplifting, euphoric high that's perfect for running through the tulip fields in your mind, riding one of those big-wheeled Dutch bikes through the city on the first weekend of the summer, or getting chased out of the Van Gogh Museum. Tangie has won a heap of awards, and it's easy to see why.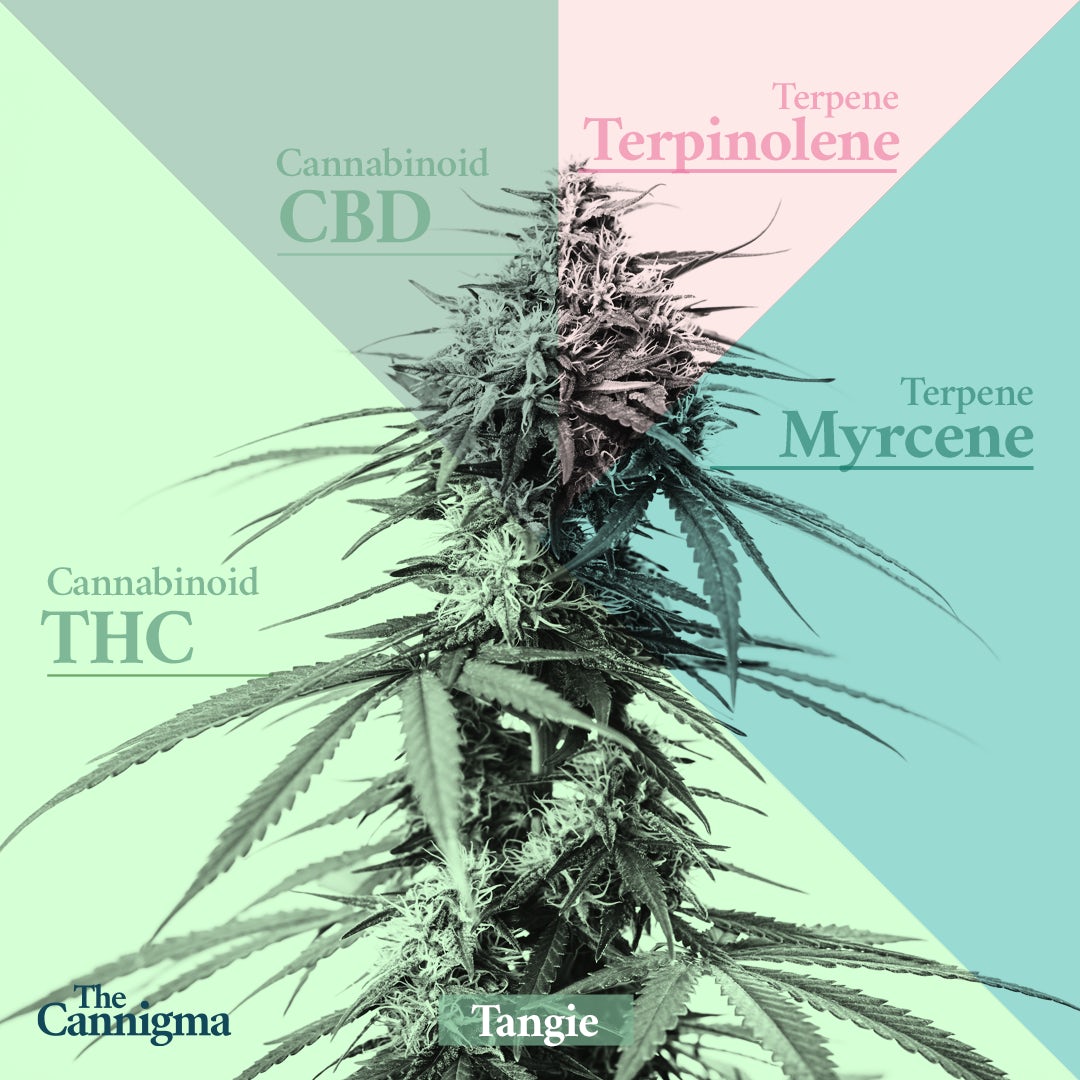 Cannabinoids
THC
CBD
Indica/Sativa/Hybrid
Hybrid dominant
Day/night
May help with
Terpene profile
Herbal
Floral
Woody
Citrus
Lineage and general info
The breeding of the Tangie strain is credited to California's Crockett Family Farms, who describe it as "the multiple award-winning citrusy sensation that gave Crockett the nickname "Tangie Man" and put us on the map!"
They describe "our flagship strain" as one of the most highly sought-after cultivars in the cannabis community, and say that its lineage goes back to the mid 1990s.
The strain is also carried by DNA Genetics, who say Tangie "has been round for many years now, but for many more she was hidden, until our good friend Crockett pulled her out of his closet to present us with it!"
According to DNA Genetics, the Tangie strain produces "very resinous flowers with an unbelievable aroma of citrus, tangerines!! Also she produces some of the best tasting concentrates on Earth!!"
They also tout how Tangie has won "every contest she has been entered in 10 out of 10 contests in 8 months!!!"
Crockett Family Farms and describe Tangie as a mix of the hybrid California Orange and Skunk. The strain is meant to be an homage to the classic 90s strain Tangerine Dream, a sativa-dominant hybrid known for its euphoric, uplifting high, and the delicious citrus aroma it leaves in the air.
Among other awards on Tangie's mantle, the strain picked up three major awards at the 2013 High Times Cannabis Cup in Amsterdam.
Cannabinoids and terpenes in Tangie
There are thousands of cannabis chemovars out there, and no real standards as to how to identify them — basically anyone can grow anything and call it whatever they want. In other words — there are better ways to choose a strain than on the name alone.
The chemical profile you see below is an average of laboratory tests for products called "Tangie" — so it's just an estimate of what you might find when you buy Tangie.
Full chemical profile
Cannabinoids
Terpenes
Herbal
Floral
Woody
Spicy
* The numbers in the tables are averages of data from multiple resources
** Terpenes are of pharmacologic interest at concentrations above 0.05%
How Tangie affects you
Based on user reports, Tangie tends to produce happiness, upliftment, energy and euphoria. And could cause dry mouth, dry eyes, anxiety and dizziness. But really, marijuana affects people in different ways. The two main factors are your own biology (your endocannabinoid system, metabolism, age, weight, etc). and the product you choose (the cannabinoid profile, the terpenes breakdown and the delivery method).
That being said, the above chemical profile could potentially help treat conditions such as pain, arthritis, dementia, and thanks to the limonene-pinene-terpinolene combination, maybe even acne.
Reported effects
May cause
Tangie growing tips
Tangie is a moderately difficult strain to grow, though with a little work it is definitely a rewarding strain for growers.
It can be grown indoors or outdoors, though it truly thrives under the sunshine, especially in a warm, dry climate. That said, it does grow tall, so it may draw the watchful eyes of the neighbors if grown outside, or make sure it has enough room if it's indoors.
Tangie is relatively resistant to disease and when grown well, should reward you with a harvest of 14-18 ounces or more of top-shelf cannabis per plant.
When growing cannabis, the right seeds can make even an amateur feel (and look) like a pro. With the naked eye, you'd be hard-pressed to tell the difference between regular seeds and those from a prize-winning strain. This is where buying from a trusted seedhouse comes in.
Yield oz/per plant
Yield (indoors) oz/SQF
Indoors
1.7
Yield (outdoors) oz/plant
Outdoors
18
Harvest time
Harvest time
Late September
Height (inches)
20-30
30-50
50-70
70-90
>90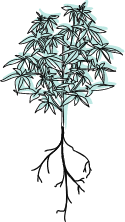 Related Strains
Tangie bears some similarities to its parent strains, but it's most closely related to the strains it has been used to breed — such as Lemon Tangie (a blend of Tangie and SFV OG), Sour Tangie (a mix of, you guessed it East Coast Sour Diesel and Tangie), Double Tangie Banana (a mix of Banana Sherbert and Tangie), or Kosher Tangie (obviously, a mix of Kosher Kush and Tangie).
Get Tangie seeds
Buy now
Thanks for your feedback!
Sign up for bi-weekly updates, packed full of cannabis education, recipes, and tips. Your inbox will love it.